International CERT
CERT team training has been provided in Rio de Janeiro since 2003 by CERT Brasil, which maintains a website with photos and translated material at www.certbrasil.org
Contact:     Paul Cull
email:        paul@paulcull.org
---


VICTORIA, BRITISH COLUMBIA, CANADA

Founded in 1989, the City of Victoria ( British Columbia – Canada ) Neighbourhood Program is a comprehensive educational, training and support program designed to assist residents and their neighbours prepare for the uncertainties associated with a local natural disaster. Modeled after the successful Sunnyvale (SNAP) and City of Los Angeles (CERT) programs, neighbourhood volunteers receive training in personal preparedness, disaster first aid, basic search and rescue and damage assessment. Given the fact most emergency services are overwhelmed and unavailable during the initial stages of a disaster attendees realize very quickly the program is in their best interest.
Contact:     Pam Delaney, Victoria Emergency Management Agency Liaison Officer
Phone:       250-920-3373
---


MANITOBA, CANADA

---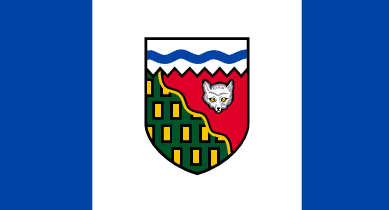 NORTHWEST TERRITORIES, CANADA
CERT NWT was established in 2003 in order to further emergency preparedness in the NWT and also to assist other organizations in time of need. CERT NWT developed from CERT BC which was founded in 1995 to promulgate emergency preparedness within the Vancouver Island region of BC. Currently CERT NWT
has an active partnership with CERT BC.
---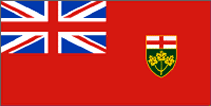 ONTARIO, CANADA
The Community Emergency Response Volunteers (CERV) Ontario program is a $1 million province-wide network of neighbourhood-based, multi-functional teams of volunteers trained in basic emergency management principles and skills.
Objectives
* The Emergency Measures Ontario (EMO) volunteer program will reinforce the overall government direction to continually improve emergency management practices in the province, and effectively and cost effectively help enhance emergency management at the grassroots level.
* It will be modelled on the highly successful Community Emergency Response Teams program operated by the U.S. Federal Emergency Management Agency.
---
BRAMPTON, ONTARIO, CANADA

Most people spontaneously help in emergency situations. Most of us cannot sit by when something is happening in front of our eyes. Experience has shown that people will go into dangerous zones even if they are totally unprepared. Unfortunately, they often get hurt and occasionally are fatally injured.
By joining the Community Emergency Response Volunteer program (CERV), you can be ready to act safely in emergency situations with the confidence acquired through training. The City of Brampton and its partners in Emergency Preparedness invite you to become a volunteer member of a local CERV.
To join a team, you must first be certified. Certification is obtained by attending a seven week training program, one evening per week, and successfully going through a weekend-long drill.
email:        
beminfo@city.brampton.on.ca
---


MINDANAO POLYTECHNIC COLLEGE, GENERAL SANTOS CITY, PHILIPPINES
Inspired by your organization's goal, being a nurse, I also would like to be of help to the community. This is the reason why I also organized our own team here in General Santos City, Philippines. I am a school nurse and, at the same time, Director for Medical and Dental Services of Mindanao Polytechnic College. Last June I came up with a proposal to organize group of volunteers for my first aid team, in which I adapted your CERT. We named our group (MPC-CERT) Mindanao Polytechnic College-Campus Emergency Response Team. It was formally launched last September 12, 2006 and it was covered by one of the television network here in our city. Last July we had our training for First aid and basic life support, and last August we had our Seminar on Disaster management/preparedness followed by an earthquake drill on the next day, seminar on bomb threat and explosives was also conducted that week. Our training for aquatics was last September 16, 23 and October 7, 2006. Before semestral break we were able to have our seminar and training for LUSAR light urban search and rescue. We are still planning to have more trainings for our volunteers, for them to be fully equipped with the knowledge and skills needed for any life threatening emergencies.
Contact:     Rosalie M. Badilles, RN
email:       saliern628@yahoo.com
---


TURKEY
B.U. Kandilli Observatory and Earthquake Research Institute, Community Impact Project
---


GEORGIA
The program is being taught in West Georgia for Bashi and Nigorzgva communities (Imereti Region) and also for Natanebi and Mamati community members from Guria Region. First course of training was held in Gudauri and the second Train the Trainer course was conducted in Bashi village (one of the flooding risk prone areas), where participants from all participating communities were brought to be trained.
The training participants have already organized and formed the CERTs in their own communities and have conducted the course to the teams with appropriate scenario simulations. SC continues working with those already existing teams for further development and replication of the model to other vulnerable communities.
CERT training participants also included representatives of the Georgian Red Cross Society, Department of Emergency Situations and Civil Defense and local non-governmental organizations, which are operational in those areas.
Save the Children, Georgia Field Office
Contact:     Soso Bagashvili, Grants Officer/Emergency Preparedness and Disaster Response Program Coordinator
---


ARAPAWA FIRE REGION, NEW ZEALAND
CERT is the Community Emergency Response Team – disaster response training for citizens. CERT is about readiness, people helping people, rescuer safety, and doing the greatest good for the greatest number.
HUTT CITY, NEW ZEALAND
Learn about effective emergency responses and lifesaving techniques by attending a Community Emergency Response Team (CERT) seminar.
CERT seminars are presented by the Emergency Management Office, New Zealand Fire Service and New Zealand Police with the aim of "Creating A Prepared Community".
CERT has been designed around the premise that the only source of help in the first few hours following a major emergency will be the immediate neighbourhood.
It focuses on the role of the individual who is not necessarily part of any formal response organisation but nevertheless, is willing and prepared to act.
Seminars are free of charge, last approximately 2.5 hours and cover civil defence, fire hazards, disaster medicine, search and rescue and neighbourhood support. The material discussed is suitable for teenagers and all adults.
Community organisations, neighbourhood support groups and businesses are also encouraged to enroll their members or arrange for a special presentation
---


BRITISH VIRGIN ISLANDS
In 2000 the BVI Government's Department of Disaster Management introduced a FEMA programme called "Community Emergency Response Team Training". This program is designed to teach interested individuals and civil servants what they can do to render initial and ongoing assistance in the event of an accident or in response to a natural disaster. The original FEMA programme covered disaster psychology, team building, fire suppression, first aid and land-based search and rescue. In recognition of the unique environment of the BVI, VISAR (Virgin Islands Search and Rescue) was asked to create and teach a new element dealing with light marine search and rescue operations. In the period that the course was run approximately 120 people benefited from the programme.